Safety and Quality Control

Through Our partnership with Dr.Eberle CleverLeather consultants, one of the oldest leather consultants in the world with over 140+ years of experienced and still family owned, we are able to guarantee the quality and safety of each and everyone of out leather desktop pads
Our Leather has been tested for Formaldehyde and Volatile Material by Dr. Eberle Clever (Germany)
What's Formaldehyde and why should I care?
Formaldehyde is a colorless, flammable, strong-smelling (pickle-like odor) chemical that is a carcinogen and is present in many of our household items and leather. It releases toxic gas especially when exposed to heat and humidity
Leather manufacturers use retaining agents that contain formaldehyde to make leather durable and give it good aesthetics
At Leather Nomads, we constantly run random tests on our leather and test for any traces of Formaldehyde using ISO 17226-1 HPLC detection test.
We also run random tests on our leather for volatile material that might be harmful using internationally accepted test methods.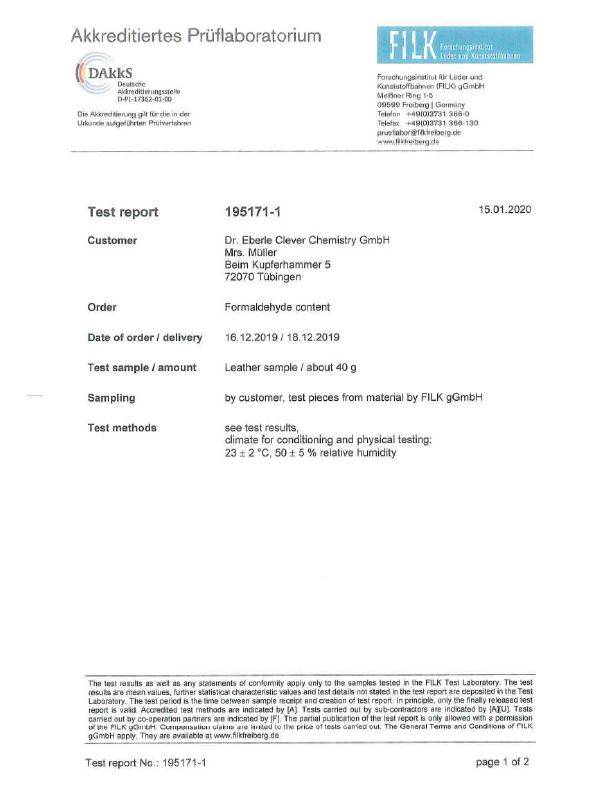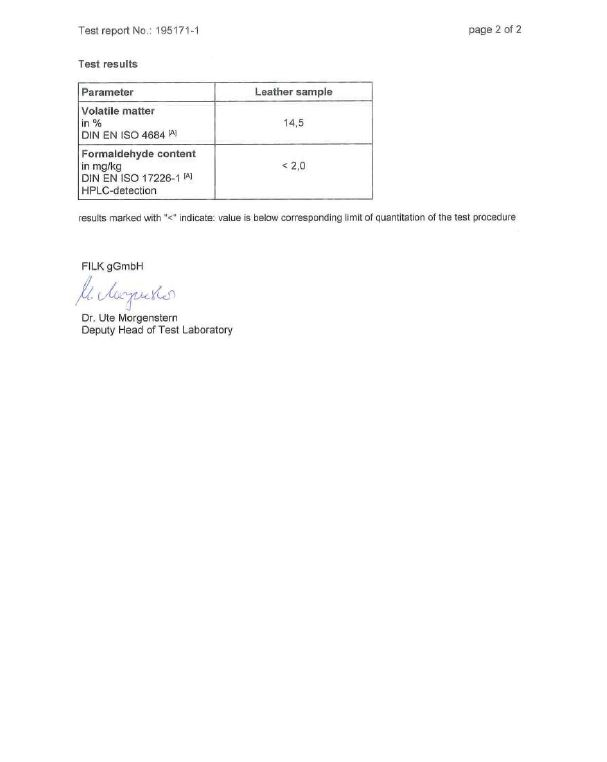 At Leather Nomads we test our leather for the following along with other quality control tests through out the production process:
Abrasion resistance test

Color fading resistance and consistency

Tear resistance

Solvent and water resistance

Heat

resistance
We are also always researching and developing new processes and techniques to improve our leather along with Dr.Eberle Clever leather consultants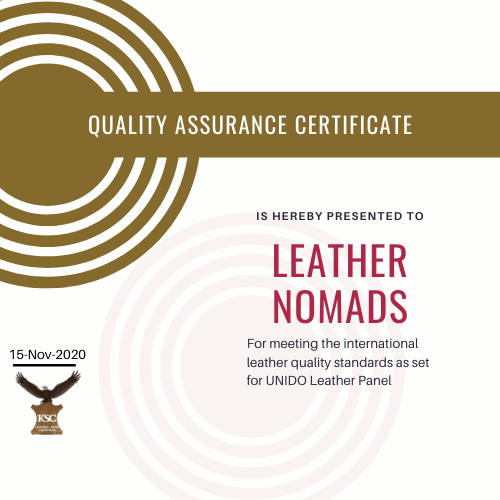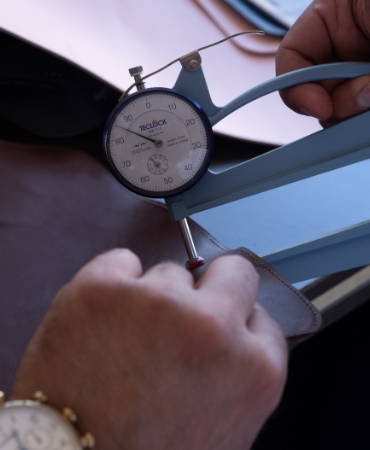 ---